Can you believe it is almost the middle of September?  Time is flying in my household.  I have a new fourth grader that doesn't want to do homework which makes for fun, exciting evenings!  I wanted to take a few minutes and share what is new in the Close To My Heart world so you can Rediscover CTMH.  I do not know if you have ever checked out the ideas and inspiration on my website but there are many great videos on our CTMH TV section!
We have a beautiful new catalog!  I hope you have been to my website to check it out http://wleal.ctmh.com – if not check it out and comment what your new favorite thing is!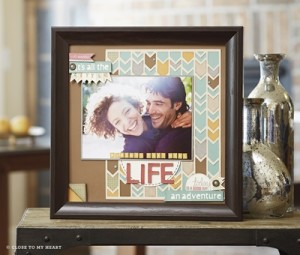 Of course, with the new Autumn/Winter Idea Book we have a new exclusive Cricut cartridge called "Artbooking".  Take your scrapbooking to new levels – there are 15 layout themes, accents, borders, titles, overlays, photo mats and so much more.  There are 10 themed mini-books, as well as birthday, new baby, vacation, friend, sports, Halloween, Christmas, and more!  The set also comes with coordinating dimensional elements and three stamp sets for only $99.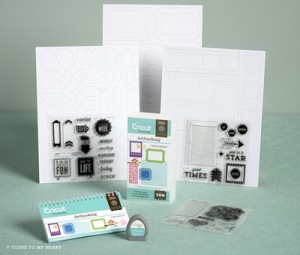 Another couple of fun additions to this catalog are the introduction of a jewelry line (base and bling) as well as My Crush Books that are fun, quick preprinted scrapbooks with fun extra assortments of journaling and accessories.
The last most important thing about this month is the National Stamping Month special!  With a $50 purchase you not only get the stamp of the month for $5 but you also can purchase the "You are My Happy" stamp set trio.  You'll love the whimsical alphabet, light-hearted sentiments, and fanciful images for a variety of occasions to give a cheerful touch to your projects.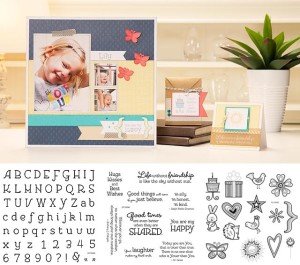 Check out all of the new stamp sets, the beautiful new paper packets, and all of the fun new home decor items and accessories. I love CTMH and have found way to many things in this catalog that I "need" and I'm sure you will too!
Thanks for stopping by today – happy shopping!